by Justin Tsui
"People don't resist change, they resist being changed." – Peter Scholtes
There is an old cliche that goes something like this "you'll attract more bees with honey than vinegar." I heard this countless times growing up but I never really listened to the words. Boy I would have saved myself a lot of headaches and grief if I would have applied this advice more often, especially early in my marriage. Let me share with you a not-so-glorious story from my past and how I chose to learn from my earlier mistakes.
In 2016 my wife, Elesha, and I were sitting down and enjoying a romantic dinner at a picturesque restaurant at a beautiful hotel in Cabo San Lucas. Over the course of our dinner the conversation slowly turned from what an amazing time, sans kids, we were having to a heated disagreement over money. I would not have admitted it at the time but this argument was entirely my fault because I had a tendency to firmly lodge my size 11 shoe into my mouth.
Our marriage seemed good but an area of constant stress revolved around money, specifically my mindset of "lack" (aka – we never had enough). From the outside looking in it looked like we had our financial game in order as we both earned good salaries as full-time high school teachers, we lived in a beautiful 2500 square foot home in a nice neighbourhood, we went on vacation a couple times a year, we owned two new'ish cars and had a good quality of life but nothing extravagant. One of the biggest challenges I had was that I felt like I was not able to enjoy any of it because I never felt like we had enough. There was always some financial goal I was after whether it was paying down our mortgage, saving for our next vacation or starting to invest. I was the classic person that said "I'll be happy when ……….." (aka – the dreaded "Someday Syndrome").
Fast forward to the last couple years I have used my belief system (aka – paradigms) about money as a catalyst to grow and better myself as a man. By doing that I have learned how to show up better for Elesha and my kids because that is the husband and dad they deserve. I have used these early marriage challenges as an opportunity to learn more about myself and to become a better communicator with my wife. I have come to understand that we did not have a money problem, in essence, we had a communication barrier around money. I am glad to say that we rarely argue about money anymore and we are very clear on what our priorities around money are. We may have a difference of opinion from time-to-time but we have learned how to have healthy and productive discussion around money now.
How did I learn to become a more effective communicator?
1. I started to APPRECIATE more
I used to feel really irritated and frustrated when Elesha would want to spend money on things I did not want to. These feelings of frustration would often fester, which would lead to me harbouring some resentment that would eventually lead to an argument. I decided I needed to make a change and I started to train myself to focus on the "great" in my life. I chose to start celebrating the fact that I was super fortunate to have an amazing life partner who valued financial freedom like me. I began to start my day with a daily gratitude practice where I write down five things I was feeling grateful for that morning. Till this day one of the things I most often write about is how grateful I am to share my life with such a loving and supportive wife. When you start your morning in gratitude your day unfolds in a different way and life just seems lighter.
2. I started to DREAM more
I used to spend a lot of energy and focus on what I did not want to happen in my life instead of what I actually wanted. One day Elesha and I decided that we needed to start prioritizing date night again, so we made the commitment to get out once a month. We used these date nights as an opportunity to focus on growing our relationship and to give us a taste of the life we were creating in the process. I slowly began to understand that money was simply a tool to create more of the experiences you want to have in life. As we did this a funny thing happened, Elesha and I became more in-sync with our money and we got more clarity with what was an important financial priority for us. Through this we developed our three core pillars to how we chose to live our lives.
Always LOVE
Always GROW
Always CONTRIBUTE
3. I started to TRUST more
I have always been very independent which made it very difficult to ask others for help growing up. This has been a blessing because I have the utmost confidence that I can always figure things out when I put my mind to something. But it has also been a challenge for me because I developed a tendency to want to always feel in control. Early in my marriage I was like a proverbial "bull in a china shop" where I would simply pester and argue my way into getting what I wanted. But as soon as I started treating Elesha like an equal partner with equal say I started to learn to trust her more. When I started to trust her more my desire to control every aspect of our finances started to erode away. As I began to trust her more our relationship got stronger and we began to argue less about money.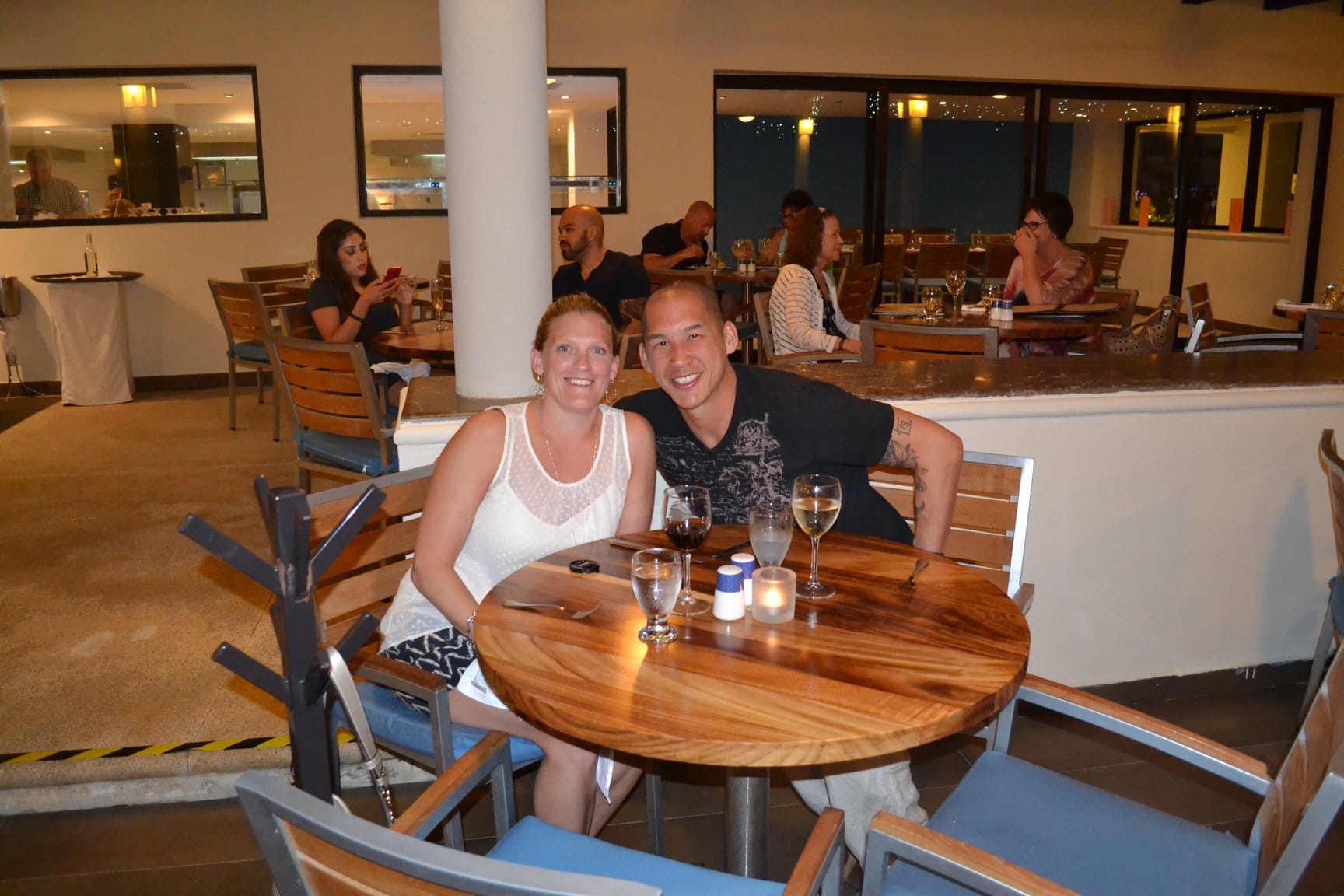 To sum up what I have learned over 10 years of my marriage is that trying to impose your thoughts, ideas and beliefs onto other people never works. This strategy often has the opposite effect on what we are trying to do because people will dig their heels in even more to prove their point-of-view. I mean who wants to be told what to think, feel and act all the time?
When we make the commitment to creating more win-win scenarios in our relationships the results we experience start to unfold in more favourable ways.
About the Author – Justin Tsui
I recently left a successful 15-year teaching and coaching career to focus full-time on the Win Each Day community. I coach other men 💪 to PLAY at their highest potential in all areas of life 🚀. I'm committed to helping inspire and empower more men to create and cultivate the life of THEIR dreams.
Ways to connect: